weekly winners: more snow!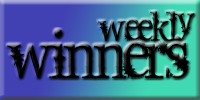 February 7-13, 2010

I can't believe this weather! Usually we get a few snowfalls a year, rarely more than five or six inches. This winter we've had two 20+-inch snow dumps (one in December, and the most recent Feb 5-6).

And then last Tuesday, when most streets weren't even plowed yet, we got hit again. Not as much -- maybe 8-10 inches, but still a decent snowfall. I worked from home most of the week -- our office didn't close like the Federal Government, but I wasn't heading out during a blizzard!

Thursday was a beautiful, sunny day. I brought my camera out to snap some shots during snow-shoveling breaks.


Our snowman from the previous storm got a little buried!
My neighbor's car is under there.
Icicle tree
Visit
Lotus
to check out more Weekly Winners!
Labels: weekly winners