weekly winners: from happiest place on earth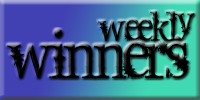 January 10-16, 2010

I started my week down in chilly Florida, running the Disney World Marathon. And ended the previous week with the half marathon. Yes, it was Goofy Challenge weekend!

Race report coming eventually ... but the important thing is we finished! 39.3 miles in two days!

Once we were done racing, however, we stayed a few days to play.


Even though it was well into January, Disney was still all decked out for Christmas. And still playing Christmas music. And we saw carolers on our last day in the park.
But it was nice to see the holiday lights ...
Visit Lotus at SarcasticMom.com to check out more
Weekly Winners
!
Labels: travel, weekly winners